Our team combines knowledge, experience, talent and commitment.
in-Store Media's team is the heart of the company and our most valuable asset: it's the key to keeping moving forward and growing every day.
We are a friendly and flexible team that shares the company's aims: to move forward in a sustainable and innovative way, responding to the needs of retailers and brands.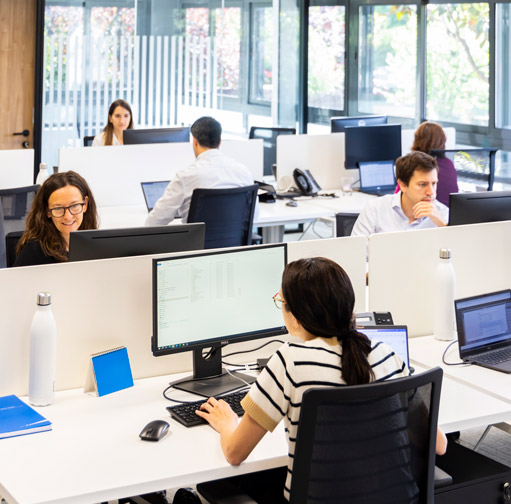 Our values define us and guide us in every step we take.

Excellence
and Innovation
Excellence and Innovation are in our DNA.
Every day we strive to reinvent and improve ourselves, offering the best of ourselves, both in our business and in the relationships we build.

Transparency makes us strong
We promote transparency with our stakeholders, building long-term relationships based on trust.

Collaboration
and Commitment
Together we enhance our success.
We believe in the value of teamwork, supporting our partners and clients at all times, ensuring maximum success and quality in our work.

Ethics and
Responsibility
Ethics guide our way.
We are always committed to ethical and responsible behaviour, in both our business and social activities.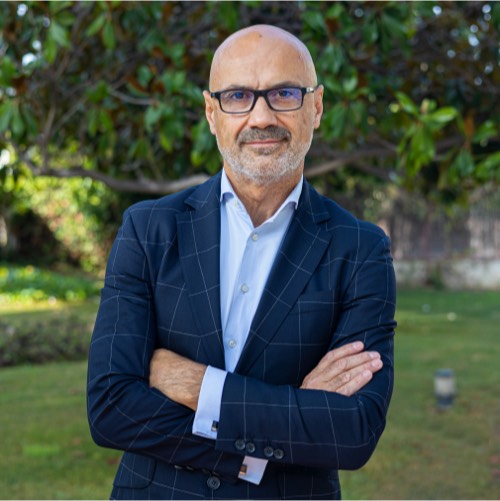 25 years of experience in business management and development
Fernando is the top executive of in-Store Media Group, responsible for leading the Company and defining its strategic objectives.
With a degree in Economics from the Complutense University of Madrid and an MBA from IESE, Fernando has more than 25 years of experience in Retail-FMCG, the last 20 as CEO. During his professional career he has lived in different countries and continents (Spain, UK, Middle East, Greece, France and Belgium, etc.). The last 6 years he has been Senior VP of Alghanim Industries managing Xcite, one of the largest retailers in the Middle East.
Fernando joined in-Store Media as CEO in June 2023 to lead the company in the coming years and drive its strategic plan and the development of the digital transformation.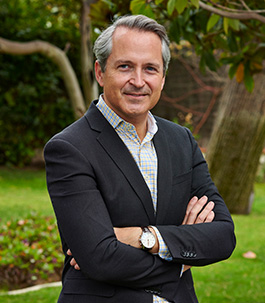 25 years' experience in retail and shopper marketing.
With responsibility for the Group's corporate marketing and business development areas, Jacobo is also responsible for the direct supervision of the LATAM markets.
With a degree in Business Administration and Management from the Complutense University of Madrid and PDD from IESE, he joined in-Store Media in 2015 as General Manager of Mexico after working for different multinational companies such as Continente, Carrefour, Ahold 20th Century Fox or Telepizza, where he held positions of different responsibilities, always related to the world of shopper marketing and retail development. Jacobo has been COO since 2019.
24 years' experience in corporate finance.
As Corporate Finance Director, Cristina is responsible for financial reporting to support decision making and the management of financial resources. She also manages the Group's legal department.
At in-Store Media, Cristina created the Corporate Finance Department and has been in charge of the Human Resources and Business Controlling departments, as well as actively participating in the creation of international subsidiaries.
An Economics graduate from Pompeu Fabra University (Barcelona), she joined in-Store Media in 2004 from Deloitte, a multinational professional services company. She spent more than 6 years at Deloitte in the Audit and Corporate Finance departments.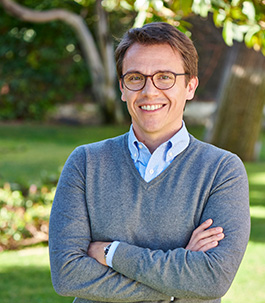 25 years'experience in digital transformation of processes, business applications, system security and architecture.
Oliver is responsible for business applications and process optimisation in all areas and subsidiaries. He also sets the Group's systems, communications and cybersecurity strategy and is technical manager of the technological innovation of the company's digital and online products.
Oliver holds a degree in telecommunications engineering from the Polytechnic University of Catalonia. He has extensive experience in international companies such as Bosch, PwC Consulting, IBM and Naturgy, joining in-Store Media Group in 2007.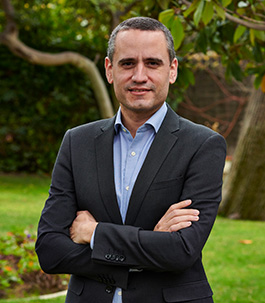 20 years' experience in strategic and operational marketing.
Jordi is responsible for ensuring in-Store Media's strategy remains focused on the Shopper and that they are at the core of its value proposition. As head of Marketing, he is responsible, together with the various subsidiaries, for the business development and commercial and communication strategy.
A graduate in Economics from Pompeu Fabra University (Barcelona), he joined in-Store Media in 2012 from Unilever Spain, where he had led various Trade and Customer Marketing departments for 10 years, both in the modern channel and out of home, focusing on communication with shoppers throughout their path to purchase.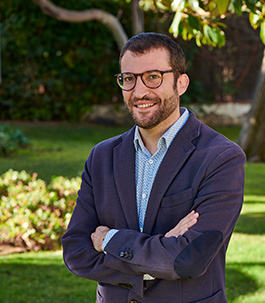 14 years' experience in finance and management oversight.
Eduard is responsible for the preparation and coordination of the annual budget and the Company's Strategic Plan, ensuring compliance by analysing and monitoring the Group's profitability, analysing investments in new projects and providing strategic support to business managers.
With a degree in Business Management from IQS and an Executive MBA from IESE, he began his career at EY and then joined ISDIN as Corporate Controller. Later on, he held the position of Controller Manager at Mango, responsible for the oversight of the business at country and channel level, participating in the definition and implementation of the Strategic Plans for the transformation of the Company. In 2019 he joined in-Store Media as Management Oversight Director.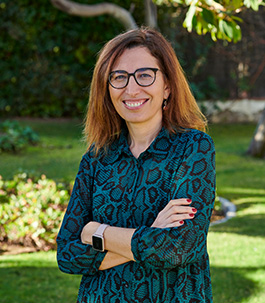 25 years' experience in marketing and corporate development.
Belén is responsible for defining new directions of development for in-Store Media, with a special focus on communication with the new digital shopper. As Director of New Business, Belén explores and analyses new business models that allow the Company to bring more value to brands and retailers.
A graduate and MBA from ESADE, Belén previously worked in the field of Direct and Promotional Marketing. She joined in-Store Media in 2003 to lead the marketing department and subsequently played a major role in the international development of the company with the launch of in-Store Media France. Since 2015, Belén has concentrated on the development of communication solutions that respond to the digitalisation and personalisation of the shopping process and also to the new shopper behaviour.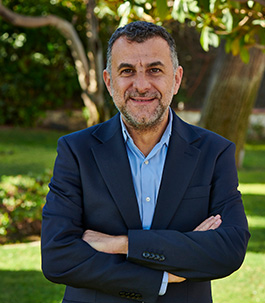 23 years' experience in management and business development.
Kilian is responsible for the Group's international expansion and the opening of new subsidiaries. In 2008 he joined as General Manager of in-Store Media Mexico where he led the growth of the subsidiary until 2017. Later, he moved to Manila to open the Group's subsidiary in the Philippines, where he was General Manager until June 2021.
With a degree in Economics from the University of Barcelona, he has extensive international experience in the FMCG and Customer Marketing sector. He began his career in Chupa Chups, as head of the India business, where he lived for 3 years. From New Delhi he moved to Abidjan (Ivory Coast) directing the Chupa Chups business in Africa. In 2005 he changed continent and moved to Mexico, heading the commercial department of the Mexican subsidiary of Grupo AC Marca.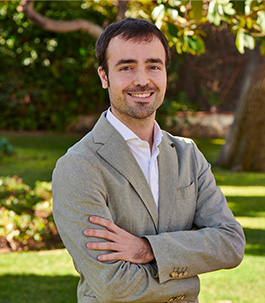 10 years' experience in human resources.
Pau is responsible for ensuring that in-Store Media attracts, nurtures and develops the best talent in the industry, knowing that people are the basis of the company's success. As Director of the department, he is in charge of creating and updating HR processes, procedures and policies, as well as implementing them at the different subsidiaries.
With a degree in Business Management from the University of Barcelona (UB) and a Master in HR, he joined in-Store Media in 2019. Pau came from the pharmaceutical sector, having previously worked for other multinationals in different sectors. Working in companies such as Sodexho, Mercer Consulting and Almirall, Pau has extensive experience in the recruitment, compensation and benefits fields, as well as gaining a comprehensive overview of people management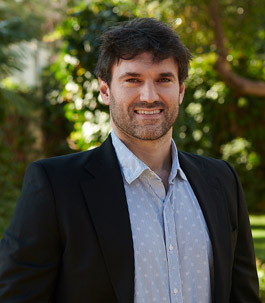 10 years of experience in Retail and FMCG strategy projects.
Antonio is responsible for ensuring that the Spanish subsidiary's business develops in line with the Company's objectives, managing the day-to-day running of the subsidiary, leading the main initiatives to ensure growth and building a strong relationship with retailers.
With a degree in Business Administration and Management from IQS (Barcelona), he began his professional career in the FMCG sector in companies such as Henkel and Affinity and later specialised in strategic consultancy projects aimed at Retail, at Deloitte. Antonio joined in-Store Media in 2016 as Marketing Manager, focused on the development of innovation projects, a position he held for more than three years. In 2020 he took over as General Manager in Portugal with the aim of leading omnichannel communication in the Portuguese market and ensuring compliance with the Strategic Plan.
Since September 2023 he is the head of the Spanish subsidiary.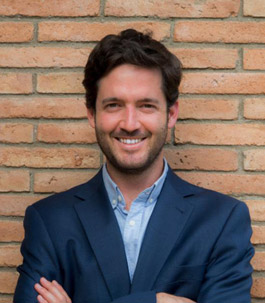 10 years of experience in strategy and business development.
Jordi is responsible for guaranteeing excellence in the activity of in-Store Media Portugal, ensuring the development of successful networks for retailers, the execution of efficient campaigns for advertisers and the design of channels that improve the Shopper experience.
A graduate in Business Administration from the University of Navarra and Executive MBA from IESE Business School, he began his professional career in strategic consulting at EY and The Coca-Cola Bottling Company as head of business strategy. During his training, he spent time in Taiwan and the United States and is an organiser and collaborator of different solidarity associations.
Jordi joined in-Store Media in 2020 as Director of Business Development and Marketing in Spain, where he implemented the company's strategic plan, leading business and product development projects. Jordi assumes the new position of General Manager in Portugal in September 2023.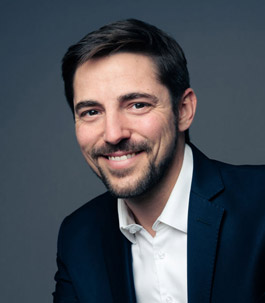 15 years' experience in the E-Commerce and Retail Media sector.
Nicolas joined in-Store Media in 2023 to position the Company's French affiliate as a market leader. Nicolas oversees sales and marketing operations, as well as Ops, in France to drive collaboration with retailers and brands and deliver innovative communication channels.
Nicolas holds a degree in International Business and Strategic Marketing from ESCE International Business School in France, and a Masters in e-Business from the Paris School of Business. Nicolas was responsible for almost four years for Digital Retail Marketing at Microsoft in France driving Microsoft's market share growth and optimising the online customer shopping experience. In 2014 he joined the French startup Storetail as first employee, a pioneer in Retail Media for E-Commerce, where he held various key positions in Sales, Business Development and Product Marketing until the company's acquisition by Criteo in 2018. At Criteo, Nicolas was Managing Director of Retail & Partnerships in various markets (US, Germany, France & Belgium), and then EMEA, until beginning of 2023.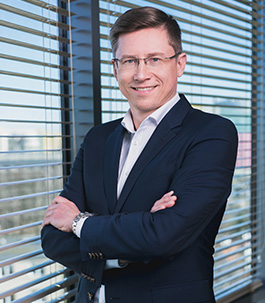 24 years' experience in marketing, media and business development.
Bartosz manages our subsidiary in Poland, working directly with retailers and key clients to meet their Shopper Marketing needs. As General Manager of in-Store Media Poland he leads our local business development and commercial strategy. With a degree in Economics from the Warsaw school of Economics, he joined in-Store Media in 2015, following experience at FMCG companies such as Procter & Gamble and Avon, consulting experience at Deloitte and leadership roles at Tech Data and Ruch.
At in-Store Media he has been instrumental in developing our business, achieving consistent double-digit growth during his tenure.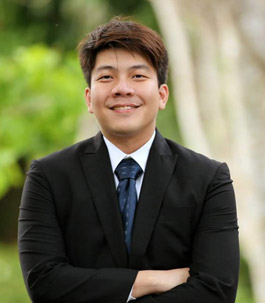 20 years of experience in FMCG Operations and Marketing..
Alexander is responsible for in-Store Media's growth in the Philippines, one of the Company's fastest growing markets since its inception in 2017 and with significant current development projects.
Alexander holds a Bachelor of Science degree (Major in Management Engineering, Minor in Marketing) from Ateneo de Manila University. Alexander spent much of his career at Jollibee Group, one of the fastest growing foodservice companies in the world, and has also worked at Procter & Gamble, Mead Johnson Nutrition (now a part of Reckitt) and Century Pacific Food. Alexander specialises in the FMCG industry and has extensive experience in operations and marketing, branding and innovations.
Alexander joins in-Store Media in February 2023 to lead the Philippine subsidiary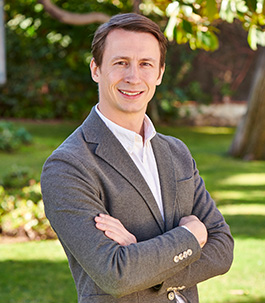 15 years' experience in business development.
Pablo manages the e-commerce business development of in-Store Media's different markets. As director of the online business, he coordinates the signing of new retailer agreements with the different subsidiaries, as well as the commercial and operational strategy for their implementation.
An Advanced Telecommunications Engineer from ETSETB (UPC Barcelona) and having completed the PDD at IESE, he joined in-Store Media in 2012 from Monitor Deloitte – the strategy consultants, where for 5 years he had led projects for the development of strategic plans, the launch of new business units and mergers and acquisitions.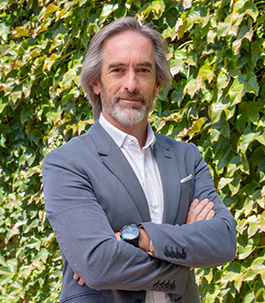 25 years' experience in advertising, marketing and business development.
Gabriel joined in-Store Media in 2000, starting his career as Sales Manager and then Commercial Director. For more than 10 years he has held the position of General Manager of Argentina, leading and consolidating the development of the business. In the last 5 years, Gabriel has also been in charge of the opening and development of the Uruguayan subsidiary, building the team and fostering collaboration between the countries.
Gabriel holds a degree in Advertising from the Universidad de Ciencias Empresariales y Sociales (UCES) in Buenos Aires, with postgraduate degrees in Strategic Marketing and Management Development from UADE and Universidad Austral, respectively. Gabriel started his career in the Out Of Home (OOH) industry.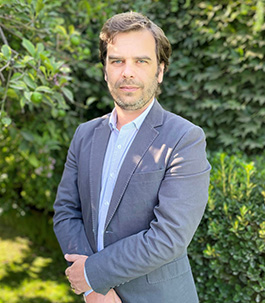 21 years' experience in new business development and strategic planning.
Sebastián is currently responsible for the Chilean subsidiary, and under his direction, in-Store Media has positioned itself as the Shopper Marketing benchmark in the local market.
Sebastián holds a degree in Commercial Engineering from the University of Chile, with a Master's Degree in Commercial Management from ESADE. Previously, he spent 9 years working at LATAM Airlines in management roles in new business development and strategic planning for the North American, Asian and Latin American markets
Opening the doors
of in-Store Media for you
The in-Store Media Group is committed to our society, contributing to its sustainable development by generating positive impacts beyond our corporate mission.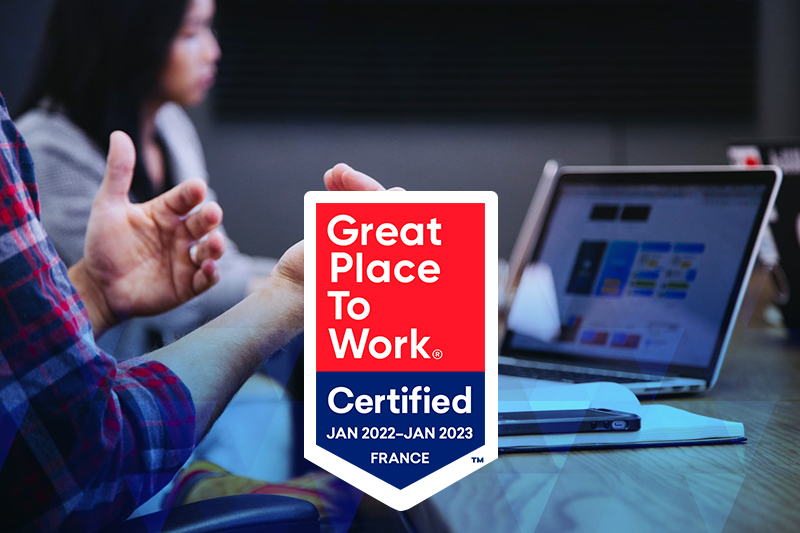 Great Place to Work France 2022 Certification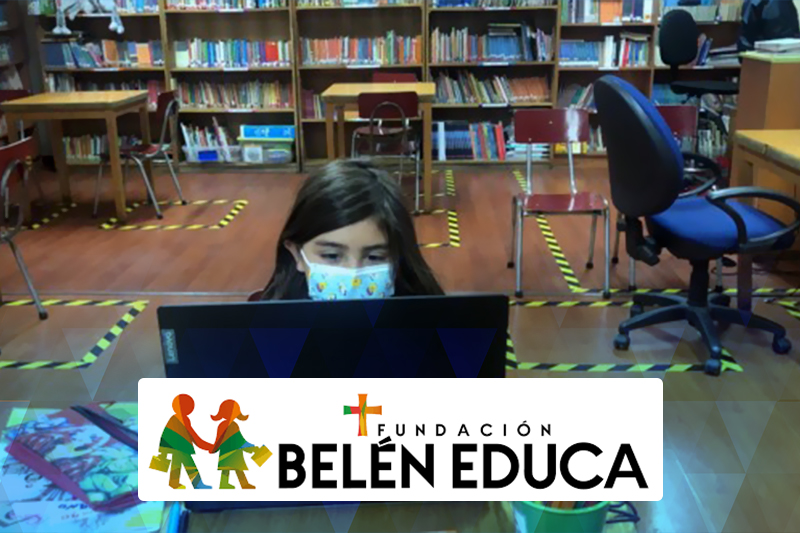 Donation of computer equipment to Belén Educa Foundation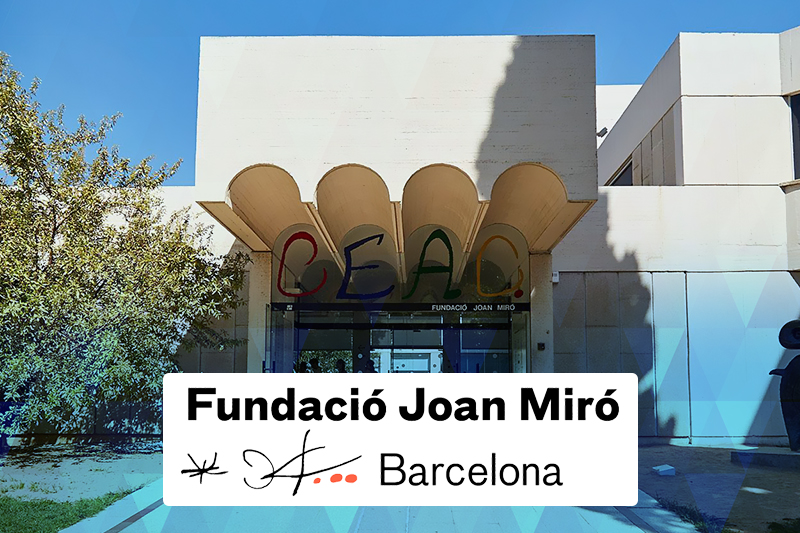 Members of the Miró Council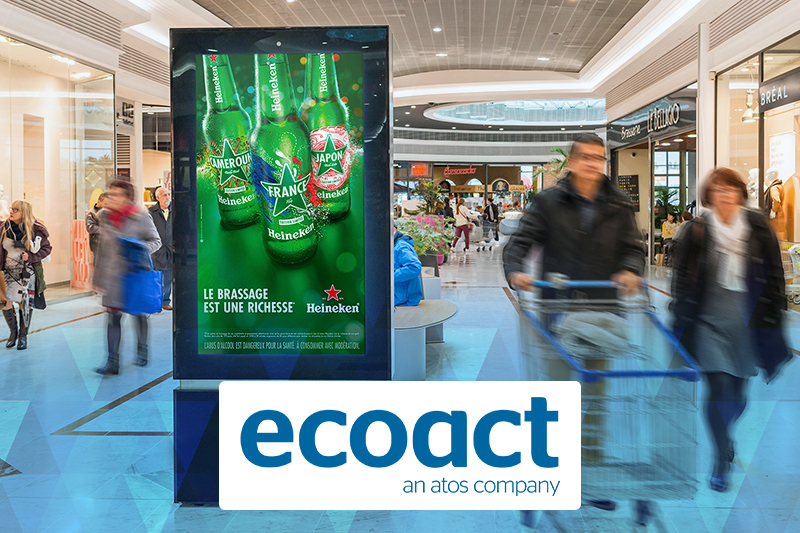 Measurement and offsetting of our environmental impact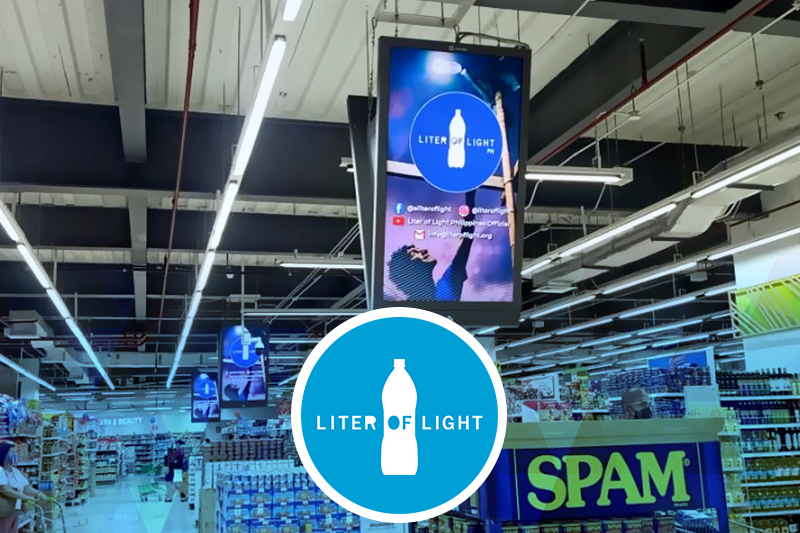 Donation of digital advertising campaigns to NGOs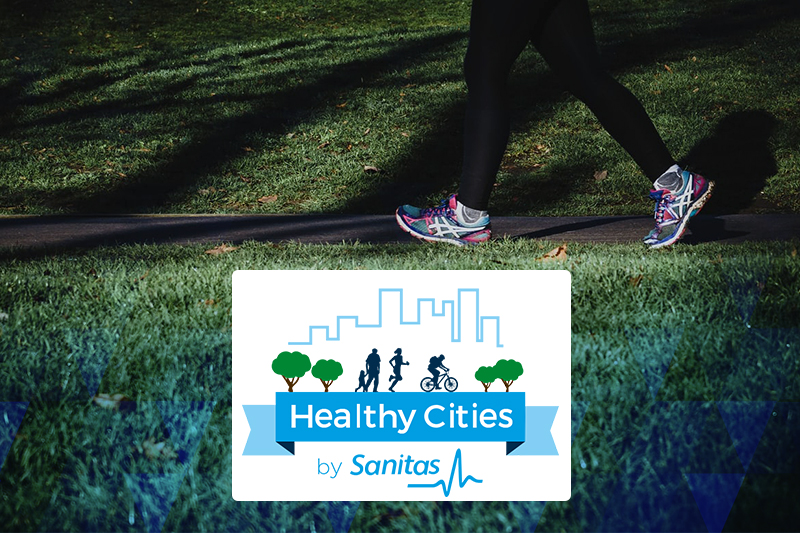 Participation in the Sanitas 6,000 Steps a Day Challenge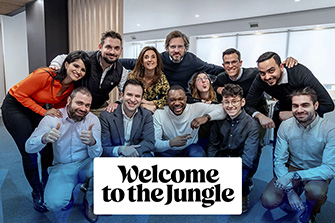 Participation in Welcome to the Jungle